December 1, 2017
Talbots at La Promenade Shoppes
1860 Laskin Rd., Suite 101
Virginia Beach , VA 23454
Join the Cypress Point Circle for a day of shopping at Talbots at La Promenade Shoppes in Virginia Beach. 10% of pre-tax sales from 10am to 7pm will benefit CHKD.
Read More »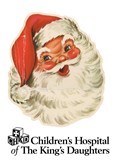 December 2, 2017
Saint Patrick's Catholic School
1000 Bolling Avenue
Norfolk, VA 23508
Azalea Unity and Union of Hands Circles invite you to the annual Kids' Christmas Shop! Children shop for holiday gifts for family and friends with the help of Jr Circle "elves". Gifts are $2.00 to $1…
Read More »

December 2, 2017
Charming Charlie - MacArthur Mall & Peninsula Town Center
MacArthur Mall & Hampton Town Center
Esprit de Coeur Circle invites you to shop at Charming Charlie MacArthur Mall &/or Peninsula Town Center between 11am-3pm on December 2nd. A percentage of sales will go to CHKD: 10% by spending up to …
Read More »
Get Involved
We welcome anyone who supports our mission to join us in our efforts to support CHKD.   We invite you to contact us to get involved today!
Ways to Give

Sponsor an Event
We have many event sponsorship opportunities available, both corporate and personal. Contact us to inquire about current opportunities or browse our upcoming calendar of events.
Find An Event


Donate Change
Your small change makes a BIG impact for CHKD. Over 100 donation canisters are placed throughout Hampton Roads. The change is collected by volunteers and the funds are donated to CHKD.
Learn More


Donate Goods
in 1986 The King's Daughters opened the first CHKD Thrift Store. Now there are 27 stores located throughout Hampton Roads and Richmond. Your donated items make a difference.
Donation Details & Locations