April 26, 2019
O'Connor Brewing Company
211 W 24th Street
Norfolk, VA 23517
Join NICU Friends Circle's Party for the Pint Sized! Enjoy local craft beer, delicious fare, live entertainment, silent auction and more at O'Connor Brewing Company to benefit CHKD!
Read More »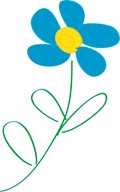 April 27, 2019
Cypress Point Country Club- Parking Lot
5340 Club Head Rd.
Virginia Beach, VA 23455
Join Cypress Point Circle for their Spring Plant & Bake Sale to benefit CHKD!
Read More »

April 28, 2019
Top Golf
5444 Greenwich Road
Virginia Beach, VA 23462
Join the Driftwood Circle for their annual event, "It's Five O'Clock Somewhere" at Top Golf, Virginia Beach. For $80 per person, your registration will include a lifetime Top Golf Membership, Free Cl…
Read More »
Get Involved
We welcome anyone who supports our mission to join us in our efforts to support CHKD.   We invite you to contact us to get involved today!
Ways to Give

Sponsor an Event
We have many event sponsorship opportunities available, both corporate and personal. Contact us to inquire about current opportunities or browse our upcoming calendar of events.
Find An Event


Donate Change
Your small change makes a BIG impact for CHKD. Over 100 donation canisters are placed throughout Hampton Roads. The change is collected by volunteers and the funds are donated to CHKD.
Learn More


Donate Goods
in 1986 The King's Daughters opened the first CHKD Thrift Store. Now there are 27 stores located throughout Hampton Roads and Richmond. Your donated items make a difference.
Donation Details & Locations