History
The 1896 Society's purpose is to help fund new initiatives and new equipment for CHKD. 
The first focus will be to complete our pledge of $2 million to the Children's Pavilion, the new pediatric mental health hospital.
Click here to become a Difference Maker!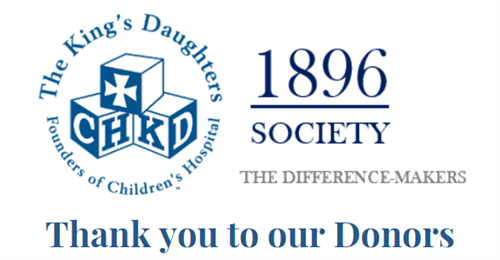 Diana Bakke, Oceanfront Circle
Julie Beck, Downtown Circle     
Daniel Bowen   
Frances Bracken Delker, Colonial Circle
Julie Brock, Atlantic Circle
Beth Bryant, Seashell Circle
Sarah and James Burhop
Martha Colen, Downtown Circle            
Mary Davis 
Sam and Karen Davis    
Johanna Elder, Ruth Sargeant Circle     
Bruce Forsberg, Ruth Sargeant Circle
Debbie Harris, East Beach Circle
Debbie Hazelwood 
Ann Hammond Page, Downtown Circle     
Tracy Horan, Oceanfront Circle
Beth Johnson, Horizon Circle - In memory of Kathy Protogyrou
Hallie Leach, Lafayette River Circle
Nicole Legum, Oceanfront Circle #livelikeLegum
Sherry Lieberman, Cypress Point Circle 
JoAnne Lillis, Larchmont Friends Circle
Sandra Porter Leon   
Emily Nied
Gretchen Ostroff
Annie & Wesley Page, Downtown Circle
Kieran Poulos, Oceanfront Circle
April Prest, Circle in the Bridge     
Taylor Priest, Lafayette River Circle
Audra Rich 
Anitra Simmons, Infinity Circle
Elly Smith, Azalea Unity Circle
Whitney Weireter, Lafayette River Circle
Carrie Williams, Circle in the Bridge
Demi Wheeler, Azalea Unity Circle
~
The King's Daughters has a vibrant history of caring for the children of our community.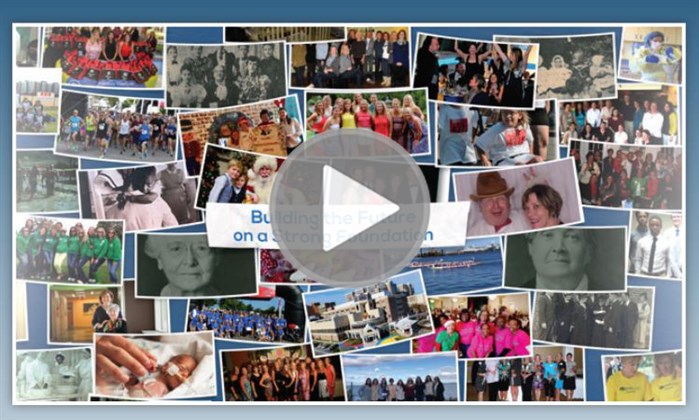 Our History | Our Timeline | The 1920s and 1930s