Magnolia Circle Dragon Boat Race Fundraiser to benefit CHKD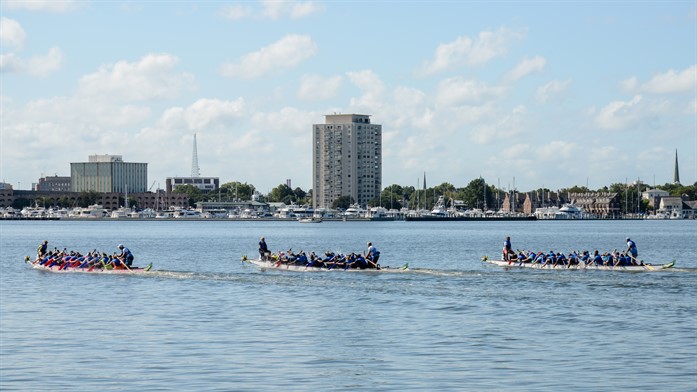 The Magnolia Circle of The King's Daughters is pleased to bring the 5th Annual 2019 Dragon Boat Race Fundraiser to Nauticus on Saturday, September, 14, 2019.  We are a volunteer group focused on raising funds, friends and awareness to support Children's Hospital of The King's Daughters (CHKD) in Norfolk, Virginia.  We invite you to join us in this exciting fundraiser by becoming a sponsor, forming a team, volunteering or making a donation.
Your kind support is helping The King's Daughters raise $1 million toward CHKD's Mental Health Program.  Never in our history has the need for childhood mental health services been greater.
Dragon boat racing offers corporate and community groups a fun and unique opportunity to cultivate team building and generate funds to support the much needed mental health facility here in our community.  Dragon Boating is easy, fun, and no prior experience or equipment is needed!