March Madness at Azalea Inn & Time Out Sports Bar
Magnolia Circle and Union of Hands Circle of The King's Daughters are hosting a March Madness event to benefit CHKD's Mental Health Program.
For $30 you can enjoy an all-you-can-eat pizza and salad buffet complete with endless tap beer and sodas. March Madness basketball will be playing on every TV at Azalea Inn Grill and Time Out Sports Bar.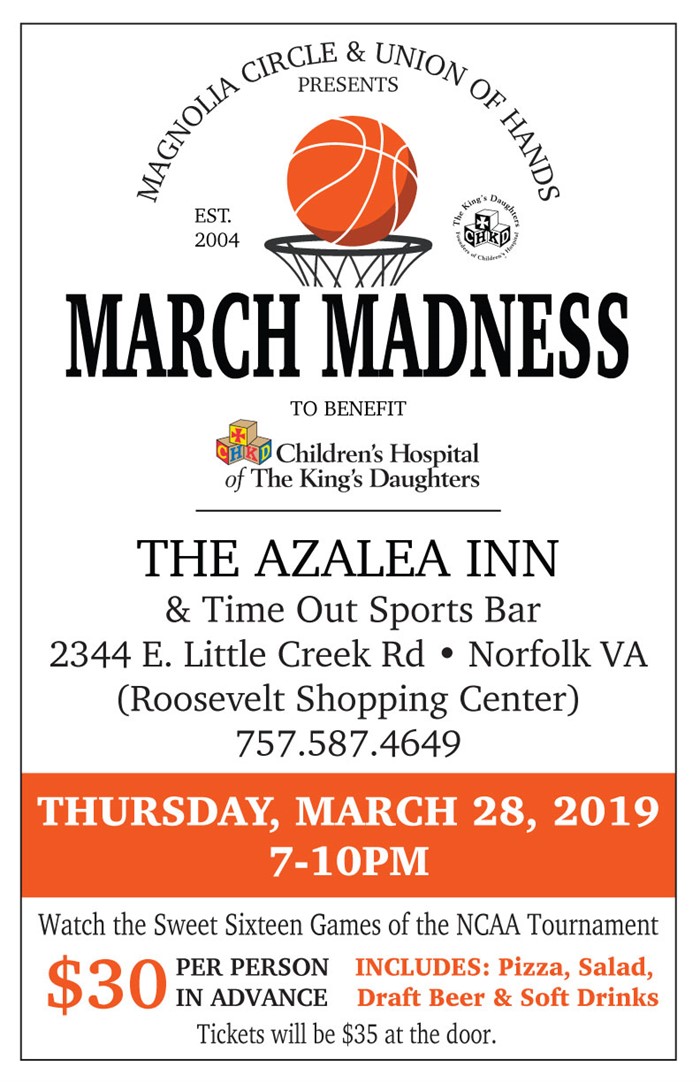 Thank you to our Cup Sponsor