2017 Magnolia Circle Dragon Boat Race & Festival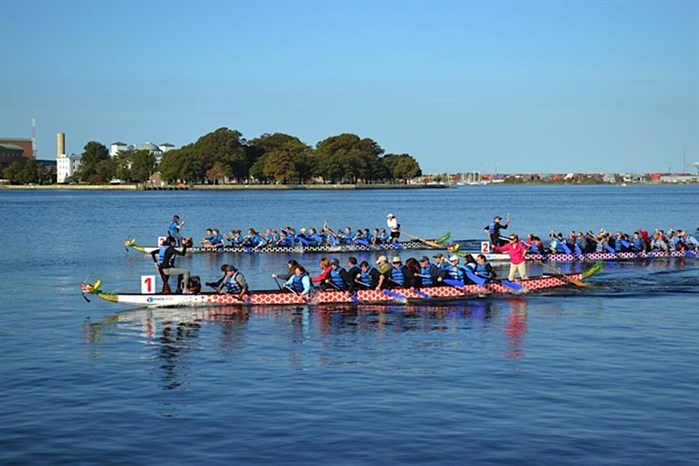 MAGNOLIA CIRCLE DRAGON BOAT RACE & FESTIVAL
Join us as a paddler, sponsor or spectator for our 3rd annual Dragon Boat Festival on September 16th at Nauticus Pier!  This is a non-profit, fundraising event for The Children's Hospital of the King's Daughters (CHKD).  The 2015 Magnolia Circle Dragon Boat Race was the first of its kind in the Hampton Roads area.
Dragon Boating is easy, fun, and no prior experience or equipment is needed! This is a unique opportunity for participants of all ability levels, it promotes team building, and brings the community together for fun at the Elizabeth riverfront.
FESTIVITIES TO BENEFIT CHKD
The Dragon Boat Race & Festival is free and open to the public, so bring your friends and family!  CHKD Healthy Bear, the Transport Team, and Sports Medicine will be making an appearance.  Food, beverage, and retail vendors will be onsite.  This year's vendors include:
Food & beverages will be available for purchase
Beer provided by O'Connor Brewing Co.
Free water for athletes provided by Bank of America
Music provided by Promo Joe and Hot 100.5
T-shirts available for sale by Bay Graphics
Waterfront bleachers provided by the City of Norfolk
Please use the links below to access information on registering for the race, what to expect the day of the event as well as sponsorship opportunities!  If you have any questions, please contact us at chkdmagnoliacircle@gmail.com and a Magnolia Circle member will reach out to you.
CLICK HERE FOR REGISTRATION INFORMATION
CLICK HERE FOR TEAM INFORMATION
CLICK HERE FOR SPONSORSHIP INFORMATION