Soup, Chowder & More!
East Beach Circle invites you to keep warm with them! Pre-Order select soup February 21st - March 6th.
Soups are a restaurant quality that you will be proud to call your own and are being sold by the quart for $16 each. 
Pick Up will be March 13th at the East Beach Bay Front Club (4550 East Beach Drive Norfolk, VA 23518) from 9am -12pm.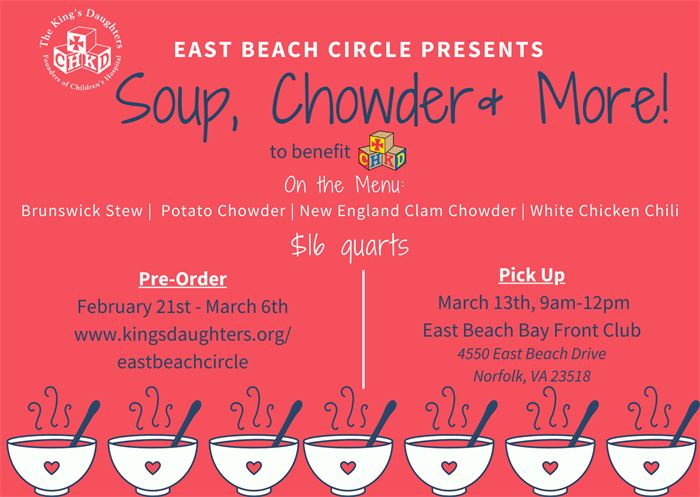 *Nutrition Facts available upon request*