2017 Breakfast With Santa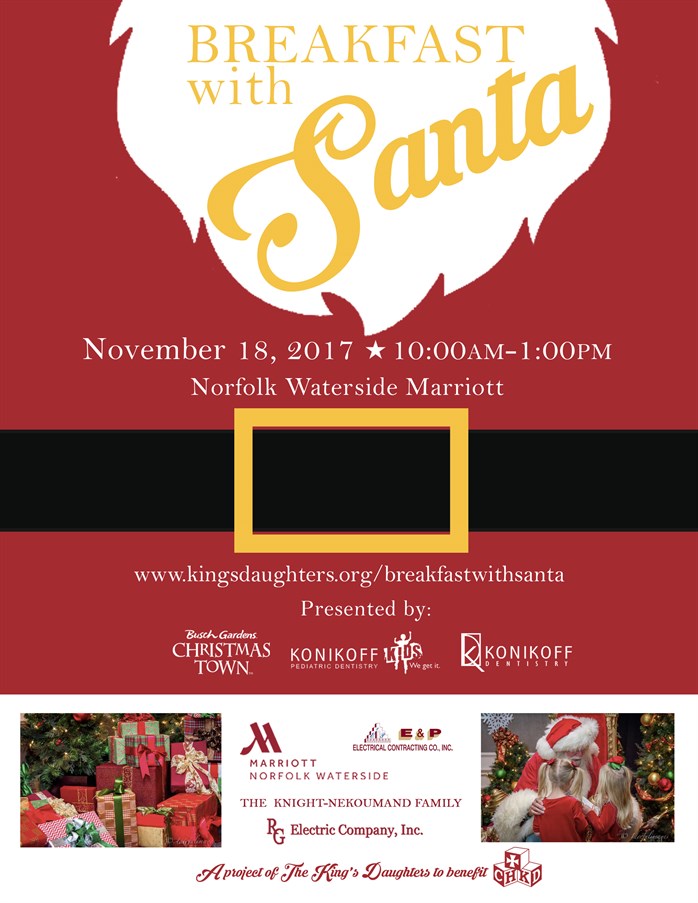 The King's Daughters invites you to Breakfast with Santa with Busch Gardens Christmas Town. Enjoy live holiday performances, children's activities, interactive train display, silent auction of trees, gingerbread creations, and gifts or the opportunity to create a handmade gift to send to a patient at CHKD. Tickets to event also include a buffet breakfast, and a digital photo with Santa for each child!
info@kingsdaughters.org l 757.668.7098
After 8:45am:  Attendees will be able to access the Waterside Marriott and nearby garages using St. Paul's Blvd to City Hall Ave, Plume Street, or Main Street. They should continue to avoid Boush Street and Waterside Drive until after 10:30am.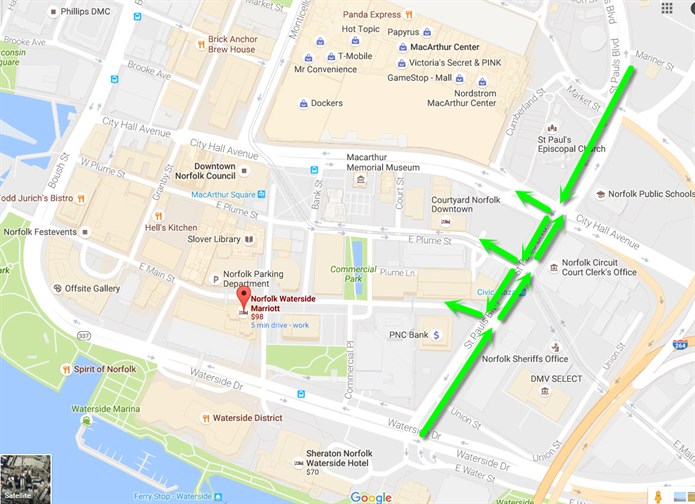 Stay connected & check out our current trees up for silent auction on the Breakfast with Santa Facebook Page!
This year we are utilizing PAPERLESS Bidpal for our silent auction!