16th CHKD RunWalk for the Kids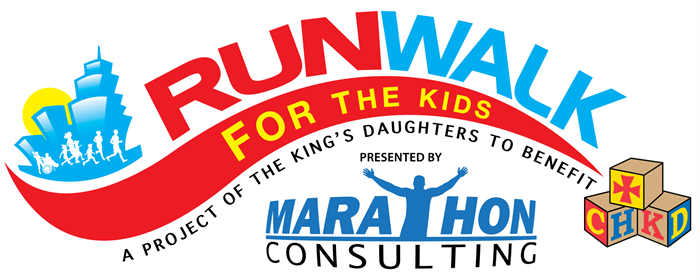 The October CHKD RunWalk for the Kids is POSTPONED...
It is with a heavy heart we announce that RunWalk for the Kids has been postponed.
 We appreciate the support of all our RunWalk for the Kids participants, sponsors, and volunteers. This was to be our 16th annual family-fun event for CHKD, this year to benefit CHKD's Mental Health Hospital.
 Registrations have been lower than usual, most likely reflecting the current climate due to COVID-19. We understand that many people may be concerned and unsure, and we want all of our children and their families to be safe.
 The need is still great in our efforts to help light the way for children's mental health.We look forward to being with you all next year for our best ever RunWalk event. Any and all registrations made so far will automatically be deferred to May 2022.
Thank you for your continued support, understanding, and efforts so far.
Proceeds to benefit CHKD's Mental Health Program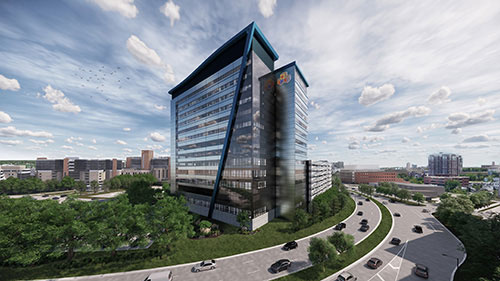 We need your help!
Unfortunately, you likely know a friend or neighbor, struggling right now to help their child's mental health. CHKD is prioritizing children's mental health care to address the overwhelming need in our community.
Children are suffering and they need your help now more than ever. Construction on CHKD's 14-story metal health hospital is well underway and due to be completed in April 2022 – this represents hope for the 72,000-100,000 children in our community fighting a mental health condition. Too often, children wait for days, weeks or months for mental health services. Kids are in crisis and the truth is, they can't wait.
Your sponsorship support, fundraising pages, donations and participation make a big difference in a child's life!
---
2022 Sponsors

CHKD Engineering Department • Virginia Beach Mayor's Youth Leaders in Action Program  

---
2022 Fundraising Page Teams
CHKD Mental Health Team • Coastal Junior Circle • Norfolk Peds • Ocean View Run Club • Racin For Mason  • Running Etc. • Team Child Life • Team Hoyt VB • TEAM KENLEY • Team Princess Anne Circle • Team Sraddha • TeamAbbyG • The Pain Killers •

---
2022 Teams
#ifightlikeseth • #MoreThan4 • 7C Crew • Ainsley's Angels • Beach Kids Dentistry • CHKD Buddy Brigade • CHKD Mental Health Team • CHKD PFS • CHKD Residents • CHKD Sports Medicine Physical Therapy • Circle in the Bridge • Circle of One • Coastal Junior Circle • DanzStar • Davenport Shares • Dominion Enterprises • Driver Run Group • FLOW Bodywork and Massage • General Booth Pediatrics • Marathon Consulting • Miles for Miles • Norfolk Peds • North End Run Club • North Suffolk Circle • Oakbrooke Gladiators • Ocean View Run Club • OSF Run Group •  Queens of Judah • Quinn It To Win It • Racin For Mason • Riley's Rascals • Run 757 • Running Etc. • Running Turtles • TCA All-Stars • Team Bueno • Team Child Life • Team Hem/Onc HOPE • Team Hoyt VB • TEAM KENLEY • Team Princess Anne Circle • TEAM REHAB • Team RWB • Team Sraddha • Team WAVY • TeamAbbyG • TeamTyler4theKids • The CHKD Germinators • The DNA Genies • The Hurry Ups • The Pain Killers • Trauma TroopERs •