Tee One Up for CHKD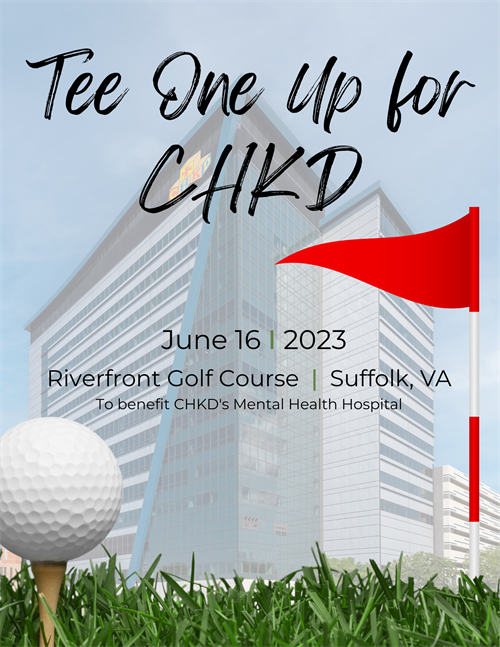 Join The King's Daughters for a day of fun, fresh air & sunshine all for the kids who need us!
Tee One Up for CHKD golf tournament on June 16, 2023.
Registration 11am | Shotgun Start 1pm | Dinner & Awards to follow
Funds raised will benefit CHKD's new mental health hospital, Children's Pavilion. Donors, sponsors, golfers, volunteers, individuals and businesses will once again come together to help Light the Way for Children's Mental Health.

Jim McArthur


The Cooper Family
Denton Safety Consulting, LLC
Johnson Controls Fire Protection
Jim McArthur

Lynn & Mike Riggs

Banister, Beck & Cobb Financial Advisors
Lutz Family
Wayne Thomas