June KD Connect Meeting - Annual Election of Officers
Join us for our June KD Connect, Annual Election of Officers on June 6, 2023 at CHKD's Children's Pavilion, 5:30pm Social | 6pm Program!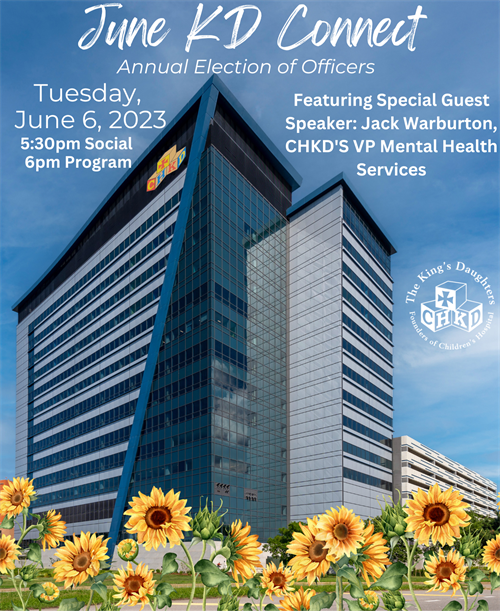 From the artistry of the 14-story architecture that showcases stunning views and light-filled spaces for children, to the exquisite artworks created especially for the facility, Children's Pavilion is designed to bring comfort, inspiration, and healing to all who enter its doors! 
QUORUM NEEDED; 2 representatives from each Circle should attend! 
Featuring
Special Guest Speaker - Jack Warburton, Vice President, CHKD'S Mental Health Services
Annual Election of Officers
Light refreshments
& more!
RSVP by June 5, 2022. 
Seating is LIMITED! Please contact The KD Office if you need to cancel!