Holiday Theater Celebration
Please join Caritas Circle of The King's Daughters on a bus trip to Fredericksburg's Riverside Center for the Performing Arts for a Christmas program and lunch followed by shopping!!
Trip Price: $145 per person, which includes bus transportation, the ticket for the show and lunch. A 50/50 raffle will be available for anyone wishing to participate.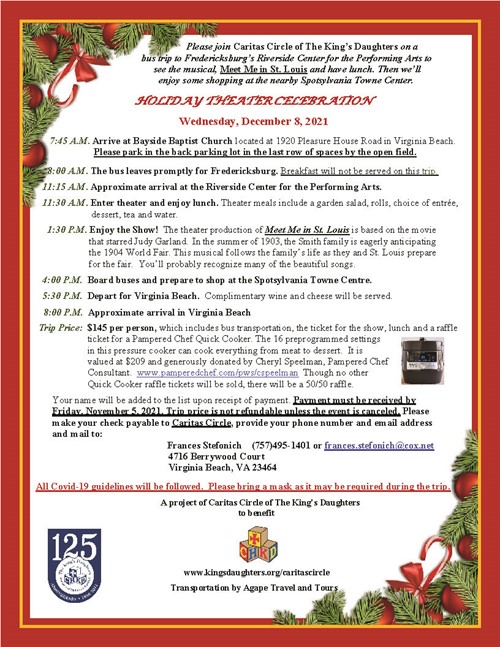 Transportation by Agape Travel & Tours