LIVING IT UP: Historic Downtown Living
TICKETS ARE AVALIABLE FOR PURCHASE THE DAY OF THE EVENT AT THE WILL CALL STATION (SOUTHERN BANK'S PARKING LOT-- 403 BOUSH STREET NORFOLK, VA).
 Click here for Event Tour Tips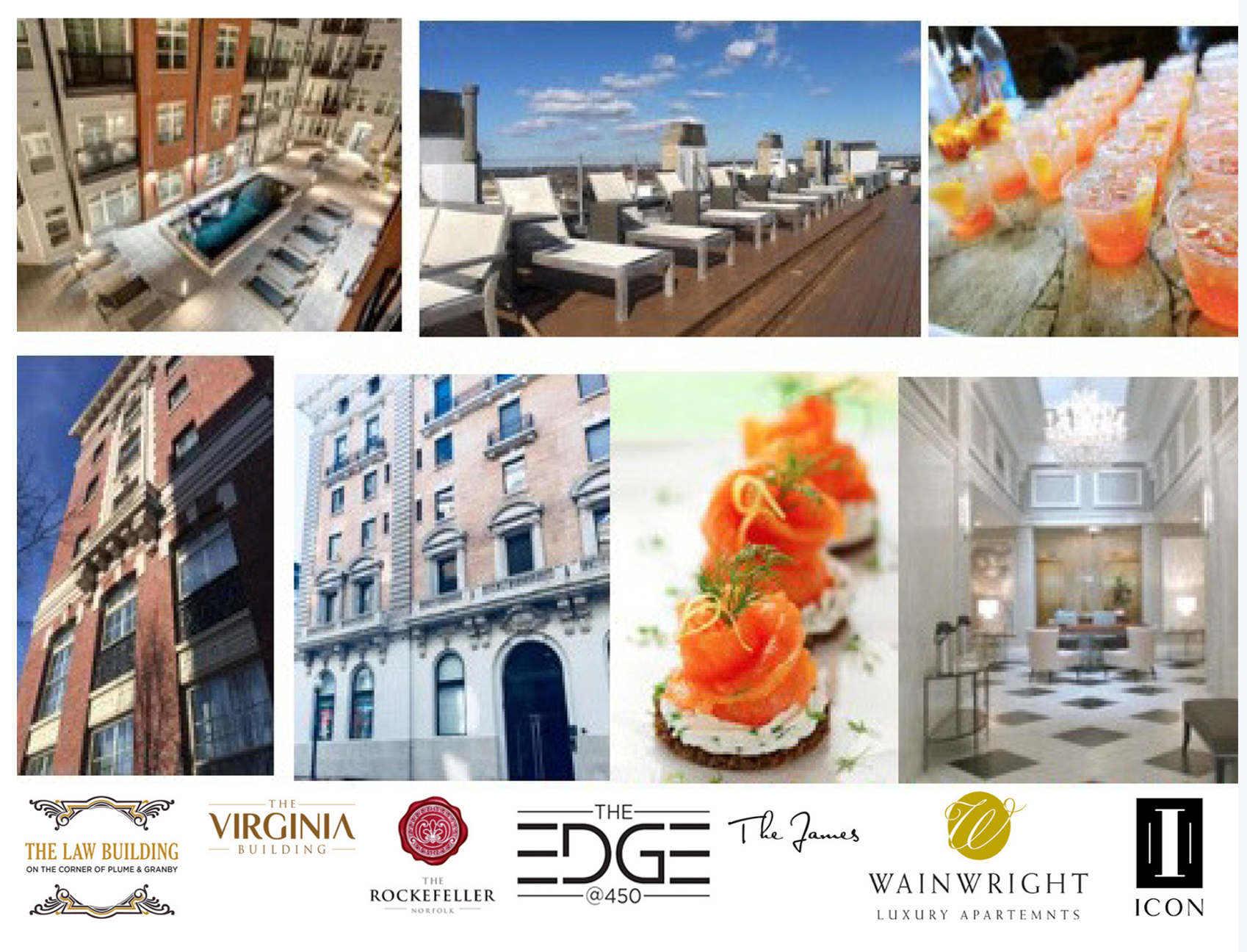 LIVING IT UP
HISTORIC DOWNTOWN LIVING
A Tour de Cuisine Event
12-5 PM
JOIN US FOR A UNIQUE TOUR AND TASTING EXPERIENCE
An exclusive look into 6 of Marathon Development's premier apartment buildings, including luxurious new living spaces and state-of-the-art appliances. Explore the model apartments, the poolside and clubhouse settings, all newly renovated with a nod to each building's history.
Hors d'oeuvres & drinks provided by local restaurants. 
TOUR + TASTING
$60/PERSON 
---
DOWNTOWN LIVING
TOUR OF 6
LUXURY APARTMENTS 
+
VIP PARTY AT ICON
5:30 PM-7:30 PM
BE THE FIRST TO EXPLORE THE ICON
Following the apartment tour continue the celebration of downtown Norfolk's landmark building the ICON, formerly the Bank of America Building. Icon's rooftop stands 24 floors above Norfolk's bustling city streets. Enjoy the breathtaking, 360 degree views of the Elizabeth River waterfront, Norfolk city skyline and beyond. Unwind with hors d'oeuvres, drinks, a raffle drawing, live music & more.
TOUR OF 6 
LUXURY APARTMENTS
& VIP PARTY AT ICON:
$90/PERSON
 PRESENTED BY


Belfour Property Restorations | Cavanaugh Nelson PLC | CB Richard Ellis of Virginia | CNA | Dominion Capital Partners, Bill Roach | Downtown Norfolk Council | Drucker + Falk | First Atlantic Restoration | Fulton Bank |  | Kaufman & Canoles  |  Marsh & McLennan Agency, LLC | Phillips DMC & Venture Tours, INC | Phillips & Peters,PLLC | Retnauer Baynes Associates | SunTrust Bank | SEKO Logistics | Timmons Group | TowneBank | Troutman Sanders
 FEATURING
Eurasia Cafe | La Bella in Ghent | Supper Southern Morsels | Still Worldly Eclectic Tapas | Vintage Kitchen | Smartmouth Brewing Company | The International Culinary School At The Art Institute of Virginia Beach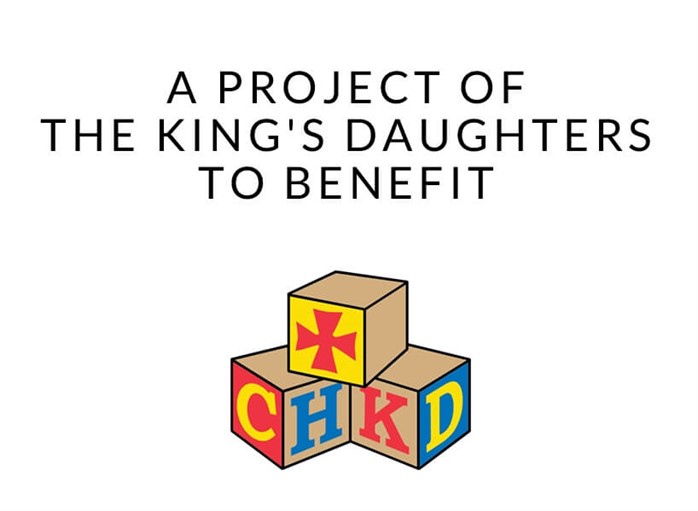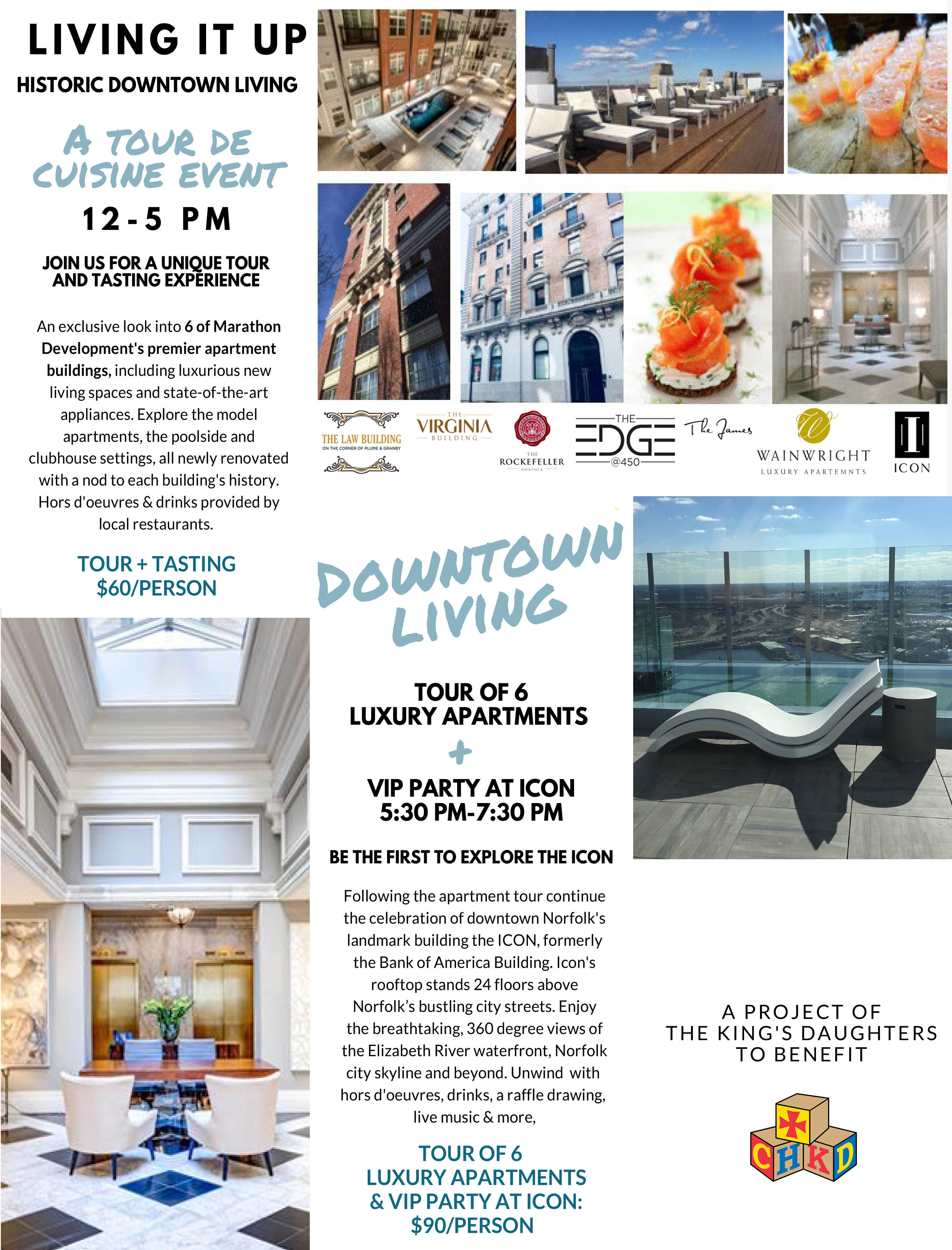 Upload the flyer as a reminder and help us promote.