North Suffolk Circle
                        NORTH SUFFOLK CIRCLE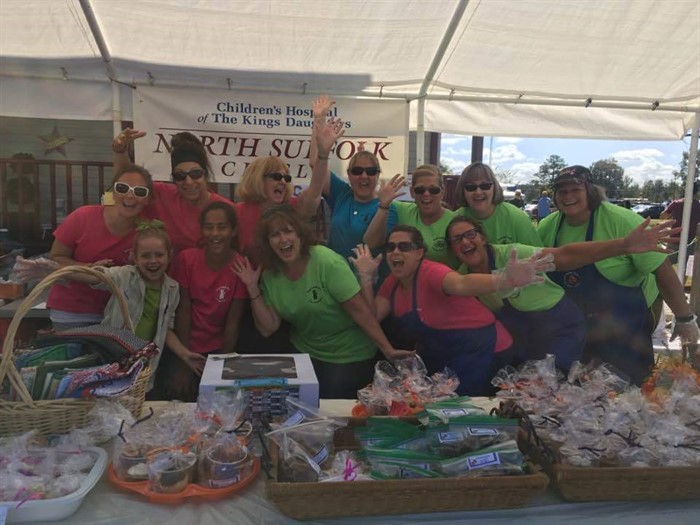 For the past few decades, North Suffolk Circle of The Kings Daughters has been dedicated to lending a helping hand to the wonderful children who have had to come to CHKD. We have so much fun participating in various events throughout the year to raise funds for The Kids. An invitation to join our fun group is extended to anyone who is interested in volunteering? Most fun volunteering ever!
Members meet once a month every 3rd Tuesday (except  July & August) at the Berea Christian United Church in Driver area of Suffolk at 6:00pm to discuss current and new projects that will raise monies for the enrichmement of lives of those who temporarily reside at CHKD. A buffet Pot Luck Dinner is enjoyed prior to the meeting!! Please come..you are welcome to join!!!
****************************************    WE ARE SO PROUD TO BE FORTUNATE ENOUGH TO HELP THE CHILDREN AT CHKD. HERE ARE A FEW OF OUR PROJECTS THAT WE ARE VERY ACTIVE IN
 PROJECTS
HELP THE LADIES OF THE NORTH SUFFOLK CIRCLE WITH THE APRIL EVENT
DURING THE
TOUCH THE TRUCK EVENT IN SUFFOLK DRIVER COMMUNITY 
It was definately a DAY OF FUN!!  Kids climbed on, sat in and Checked out large vehicles. There was also  a bounce house, JB Rattles, vendors were available for shopping pleasure and there was also a sheerer on site sheering llamas,sheep and alpacas.!! SO interesting.  North Suffolk Circle of CHKD has  a concession stand set up serving our famous hot dogs, Bar B-Q, cookies and brownies of which proceeds go the the Kids at Kings Daughters Hospital! 
****************************************               
NORTH SUFFOLK CIRCLE ANNUAL SPRING BAZAAR
                                        EVERY APRIL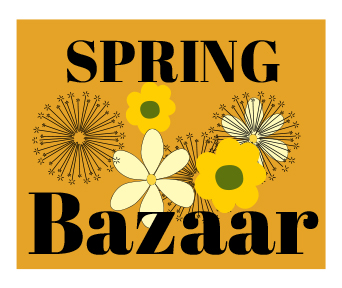 We had lots of great vendors at our bazaar....Tupperware, Thirty One, Mouse Ear Magic Travel, Perfectly Posh, Pampered Chef, Dressing Vroom, Girl Scouts, Magnolia & Vine, Origami Owl, Joanne's Raw Goat Soap, Country Livin By Brittany, Janice' s Gourmet Popcorn, Mother Fudgery, Stitched Creations, Scents, Glassware Designs, Dot Dot Smile, Skeeter & Co., Martin Farm & Apart, Young Living, Lularoe, Olive Tree Creations, Young Living Essential Oil, Handbags, Pappazzi, MLM Photography, Crafting Cousins, Color Street, Izzie' s Designs, Old Soul Signs, Tattooed Treasures, Ocean Blue Jewels, SL Creations, Dispense, Toucan Treasures and local crafters and artisans.
We had BBQ and hot dogs and a great raffle. Come out to Bethlehem Christian Church 1549 Holland Road.  Come out and support CHKD and the North Suffolk Circle NEXT YEAR APRIL 6, 2019.
*************************************
  OUR ANNUAL TEE IT UP GOLF TOURNAMENT          IN MAY WILL BECOME AN ANNUAL EVENT !!                    
North Suffolk Circle of the King's Daughters 1st ever Golf Tournament WAS A COMPLETE SUCCESS.  WE HAD THE BEST WEATHER AND LOADS OF FUN ! All proceeds to Benefit The Children's Hospital of The King's Daughters!! 
Contact us if you are interested in sponsoring a hole or playing in our event.
****************************************
Our Cookbook, COOKING WITH FRIENDS for Childrens Hospital of The Kings Daughters, contains many of these recipes along with so much more. We have books available for purchase for $5 Yes, just $5.00!!!!
Buy one for yourself and one for your friend!!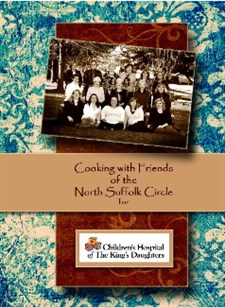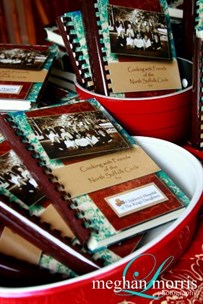 CREATIVE PROJECTS
Thanks to the creative finger work of of a few of our members we have donated   several crocheted caps for babies. You girls are the BEST! Special Thanks to Sis!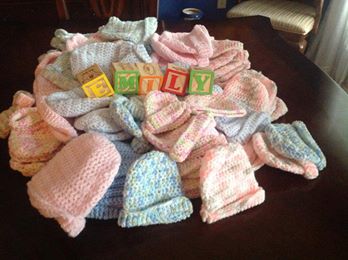 Many of our members take pride in the making of Teddy Bears for the surgery patients at the Hospital. Occasionally we have a BEAR WORKSHOP, a fun gathering where we talk, eat, and laugh! We have fun sewing Bears for the CHKD Kids!
Alot of love is stitched into each and every one!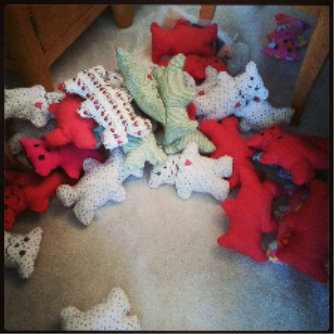 *****************************************************************

May 12, 2018 wow...what a DAY!!  North Suffolk Circle placed 3rd for the KD Circle Team with the Most Participants!!!
Waterside District Downtown Norfolk
AN ANNUAL EVENT WITH THOUSANDS OF PARTICIPANTS
Saturday, May 12th for family friendly fun and celebrate RunWalk for the Kids to benefit CHKD!
The fun begins at 6:30am. Participate in the 8k Run, 2 Mile Walk or 1 Mile FunRun; enjoy kids activities, new routes and a grand finale Finish Line in the park.
8K participants receive one free beer!
Please join us and help make a difference  in the lives of children! 
Funds Raised This Year Will Go Towards CHKD
Can't participate but want to show your support? 
For more details and information call our office at 757.668.7098.