North Suffolk Circle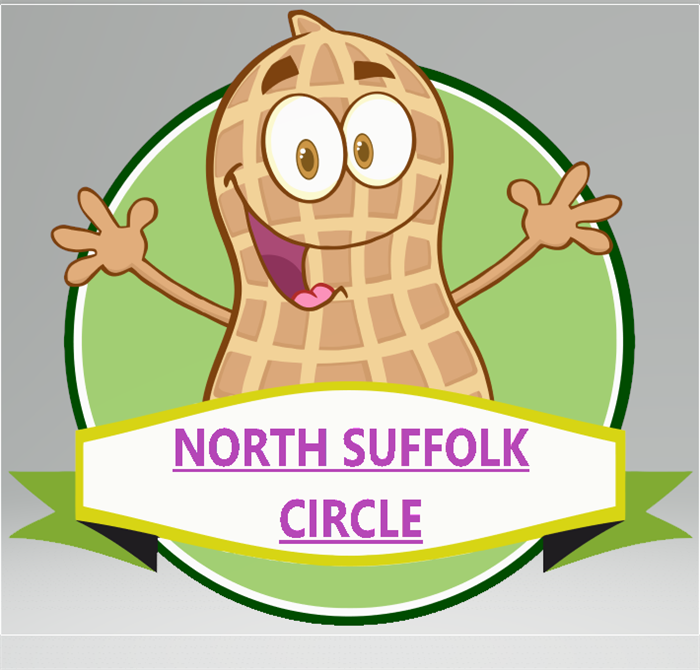 For the past few decades, North Suffolk Circle of The Kings Daughters has been dedicated to lending a helping hand to the wonderful children who have had to come to CHKD. We have so much fun participating in various events throughout the year to raise funds for The Kids. An invitation to join our fun group is extended to anyone who is interested in volunteering.
 Most fun volunteering ever!
Members meet once a month every 2nd Tuesday (except  July & August) at the Berea Christian United Church in Driver area of Suffolk at 6:30pm to discuss current and new projects that will raise monies for the enrichmement of lives of those who temporarily reside at CHKD.  Please come..you are welcome to join!!!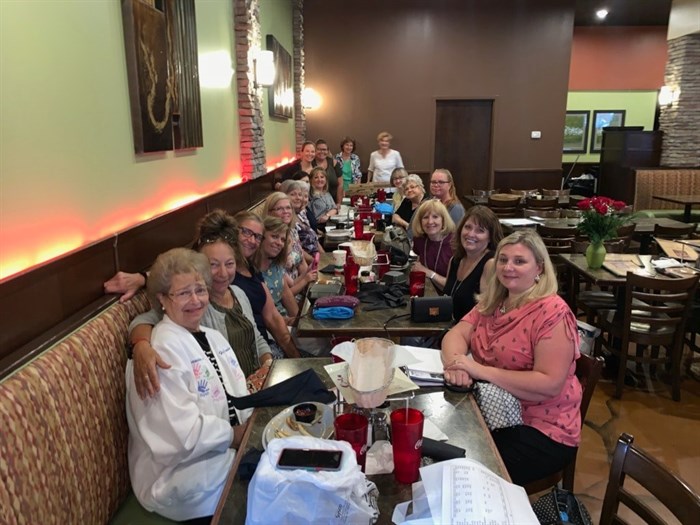 WE ARE SO PROUD TO BE FORTUNATE ENOUGH TO HELP THE CHILDREN AT CHKD. HERE ARE A FEW OF OUR PROJECTS THAT WE ARE VERY ACTIVE IN
                              PROJECTS     
B.I.N.G.O.  sponsored by
THE NORTH SUFFOLK CIRCLE

Our next Bingo Night will be Friday, September 29, 2023.  
****************************************  
  TEE - RIFIC GOLF TOURNAMENT                 
North Suffolk Circle of the King's Daughters WILL hold the Tee-Rific Golf Tournament NOVEMBER 3, 2023.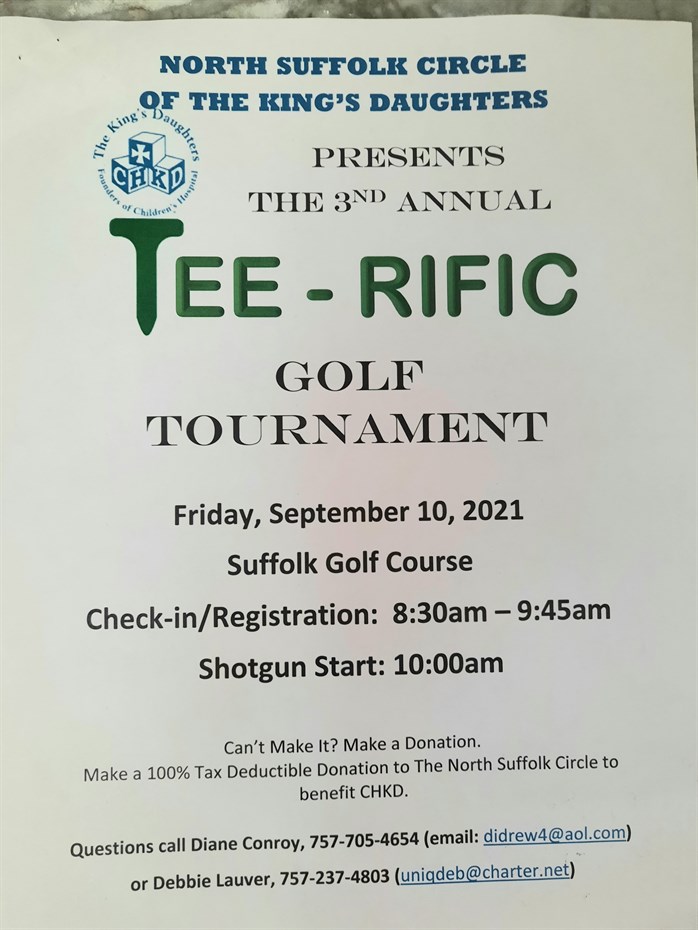 All proceeds to Benefit The Children's Hospital of The King's Daughters!!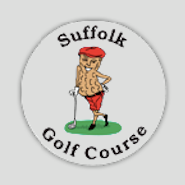 Contact us if you are interested in sponsoring a hole or playing in our event.
Contact email:  didrew4@aol.com
***************************************
DRIVER DAYS
is an annual event in our very own backyard lovingly called DOWNTOWN DRIVER.
We provide the best breakfast and lunch at the Berea Christian Church for a nominal fee that goes to the children at CHKD. Hot Dogs, Chili, Bar BQ and all the fixins!
Come support us!!
***************************************
CREATIVE PROJECTS
Thanks to the creative finger work of of a few of our members we have donated several crocheted caps for babies. You girls are the BEST!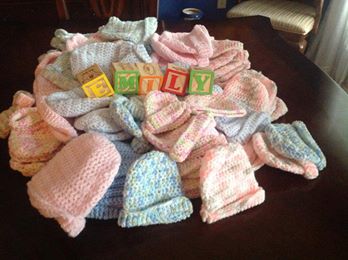 Many of our members take pride in the making of Teddy Bears for the surgery patients at the Hospital. Occasionally we have a BEAR WORKSHOP, a fun gathering where we talk, eat, and laugh! We have fun sewing Bears for the CHKD Kids!  Sometimes we involve the elder folks at Bickford Community to assist us.
Alot of love is stitched into each and every one!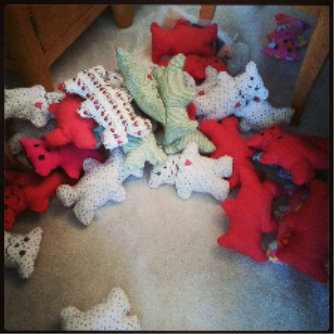 *****************************************************************