NICU Friends Circle
Our 3rd Annual CHKD NICU Baby Shower was a huge success! The event was hosted on National Neonatal Nurse's Day 2017. We showered the NICU nurses with love, adoration, and beautifully designed cupcakes. NICU Friends Circle proudly provided 321 gifts graciously donated by friends, family and the community. Onesies, leggings, hats, blankets and books are among the wonderful gifts, all of which to benefit the babies of the Neonatal Intensive Care Unit. 
Additional accolades go to those who generously provided donations: Ashlynn Baker (10 pairs of LuLaRoe leggings!!) and Sharyn Lynch (Waterside District gift card), CHKD NICU Family Advisory Council which kinndly provided beverages and How Sweet It Is cupcakes by Michelle.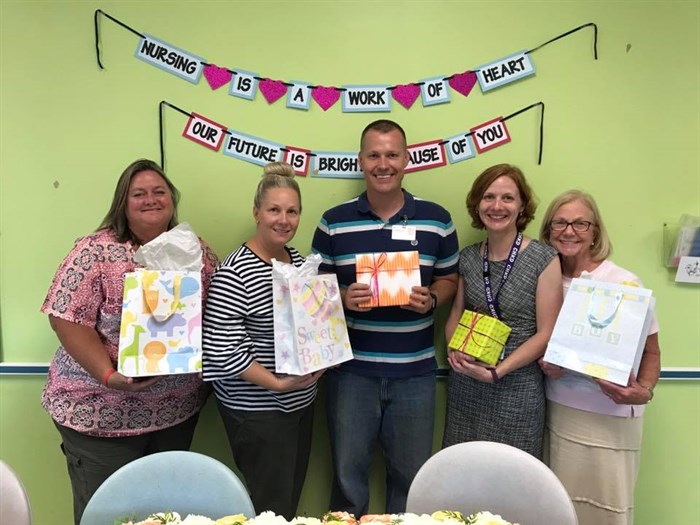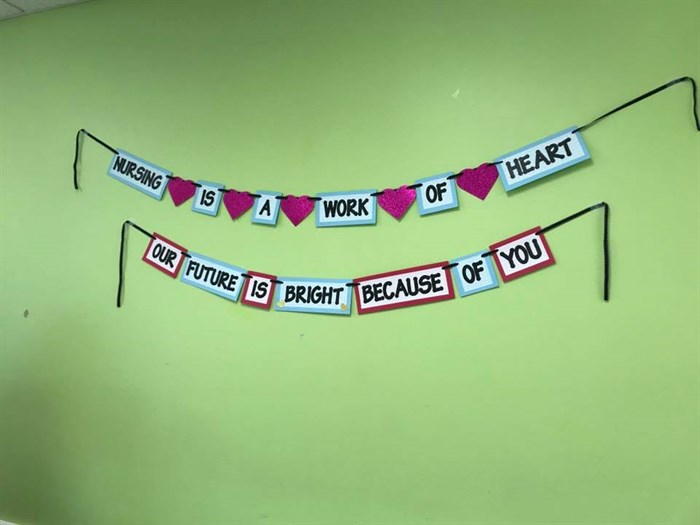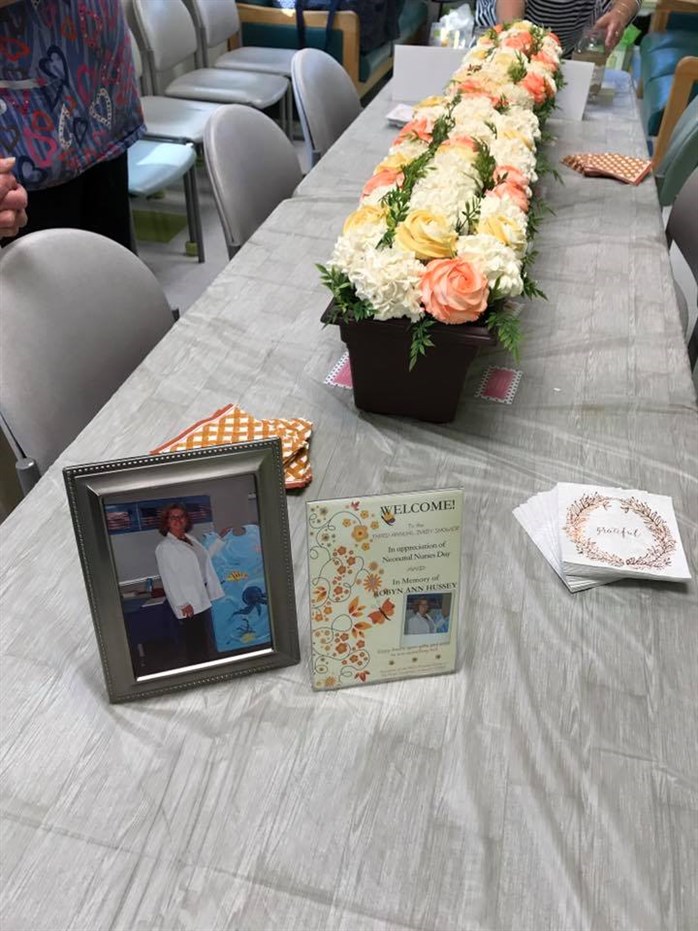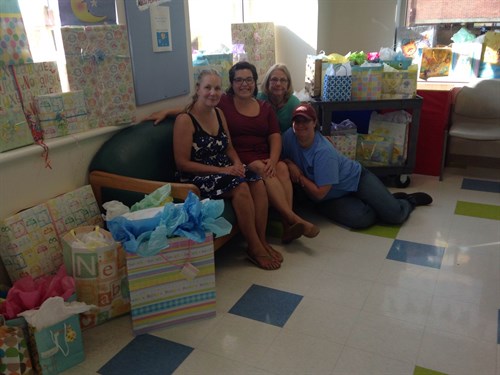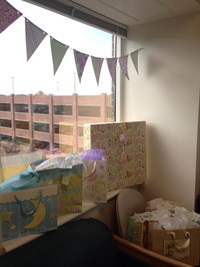 To purchase greeting cards, or for more info, call 757-472-2406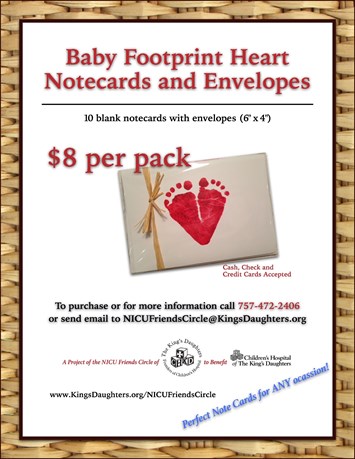 NICU Friends Circle was founded in 2014.  The founding members (in photo below from left to right) are friends Shelby Scott, Sharyn Lynch, Megan Crain, Karrie Beaudry, and Tanya Holloran. They all met in 2011 when they joined the very first NICU Family Advisory Council at CHKD.  They are all mothers of NICU graduates (ranging in age from 3 to 5 years old) and have enjoyed their work with the Council helping to support current NICU families and improve the family-centered care partnership between patients, families, and healthcare providers.  Now that their terms on the Family Advisory Council have expired, they look forward to the next chapter in their relationship with CHKD in a Circle of The King's Daughters!