Birthday Club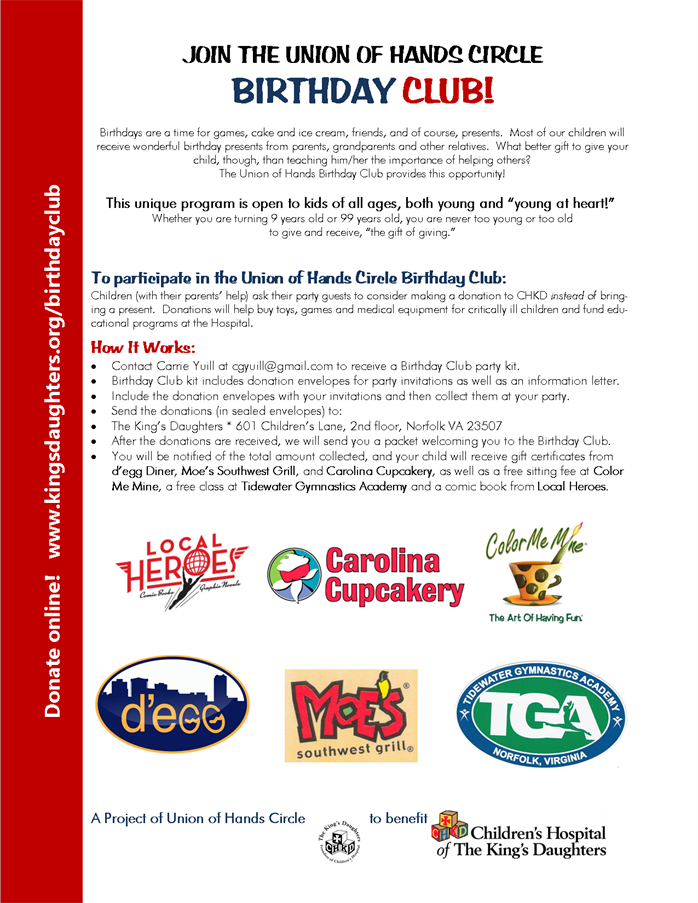 To participate in the Union of Hands Circle Birthday Club:
Children (with their parents' help) ask their party guests to consider making a donation to CHKD instead of bringing a present. Donations will help buy toys, games and medical equipment for critically ill children and fund educational programs at the Hospital.
Contact  Dana M. Taylor-Oliveira at danamt1974@gmail.com / 757-650-6276
3 to receive a Birthday Club party kit!
CLICK HERE FOR PDF OF FLYER TO DOWNLOAD & PRINT
CLICK HERE TO DOWNLOAD DONATION CARDS . - Include these cards with your child's inviations.