19th Annual Oyster Roast
In case you are wondering...  a little rain will not hurt us, we are tented! 
Also, TV's available inside so you will not miss your favorite college football rivalry!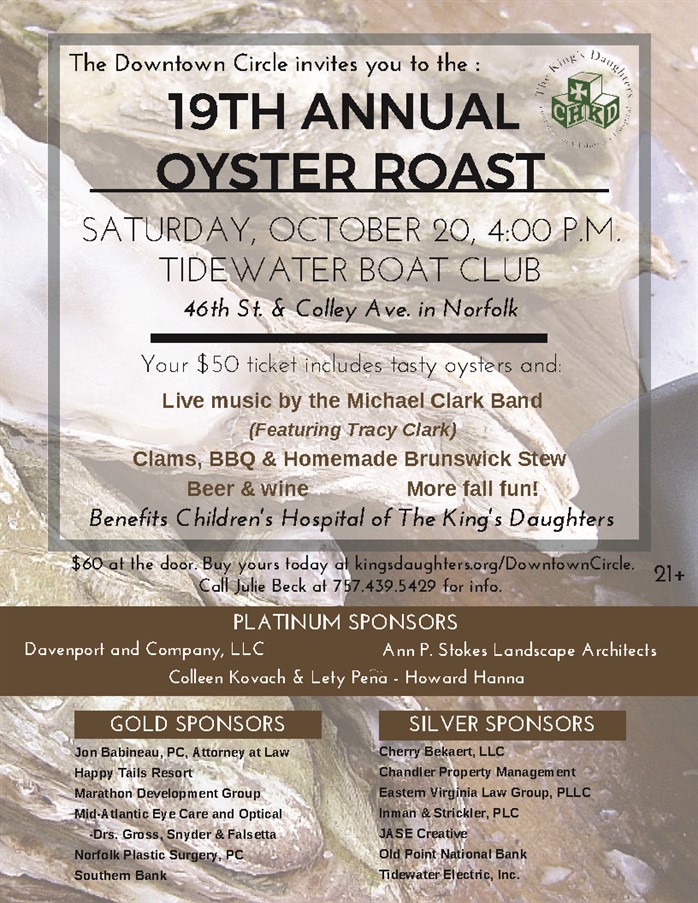 You're invited by Downtown Circle to join us from 4-8pm at the Tidewater Boat Club!
With gratitude to our wonderful sponsors:
Platinum Sponsors:



Gold Sponsors:
John Babineau, PC, Attorney at Law
Happy Tails Resort
Marathon Development Group
Mid-Atlantic Eye Care and Optical; Drs. Gross, Snyder, & Falsetta
Norfolk Plastic Surgery, PC
Southern Bank
Silver Sponsors: Chandler Property Management; Cherry Bekaert, LLC;  Eastern Virginia Law Group, PLLC; Inman & Strickler, PLC; JASE Creative; Old Point National Bank; Tidewater Electric, Inc.