4th Annual Dragon Boat Race Fundraiser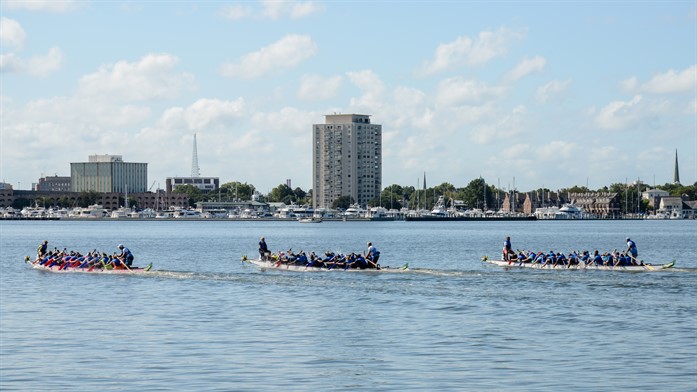 MAGNOLIA CIRCLE DRAGON BOAT RACE FUNDRAISER TO BENEFIT CHKD
Join us as a paddler, sponsor, volunteer or spectator for our 4th annual Dragon Boat Race Fundraiser on September 15th at Nauticus Pier!  This is a non-profit, fundraising event to benefit The Children's Hospital of The King's Daughters (CHKD).  The 2015 Magnolia Circle Dragon Boat Race was the first of its kind in the Hampton Roads area.
Dragon Boating is easy, fun, and no prior experience or equipment is needed! This is a unique opportunity for participants of all ability levels, it promotes team building, and brings the community together for fun at the Elizabeth Riverfront.
CLICK HERE FOR MORE INFORMATION. 

REGISTER FOR THIS EVENT TODAY AS A TEAM, PADDLER, SPONSOR OR VOLUNTEER!  Register early to select your preferred practice days & times.  Practices are scheduled on a first come first serve basis.