LIVING IT UP: Historic Downtown Living
Click here to scroll down to the event registration below for this event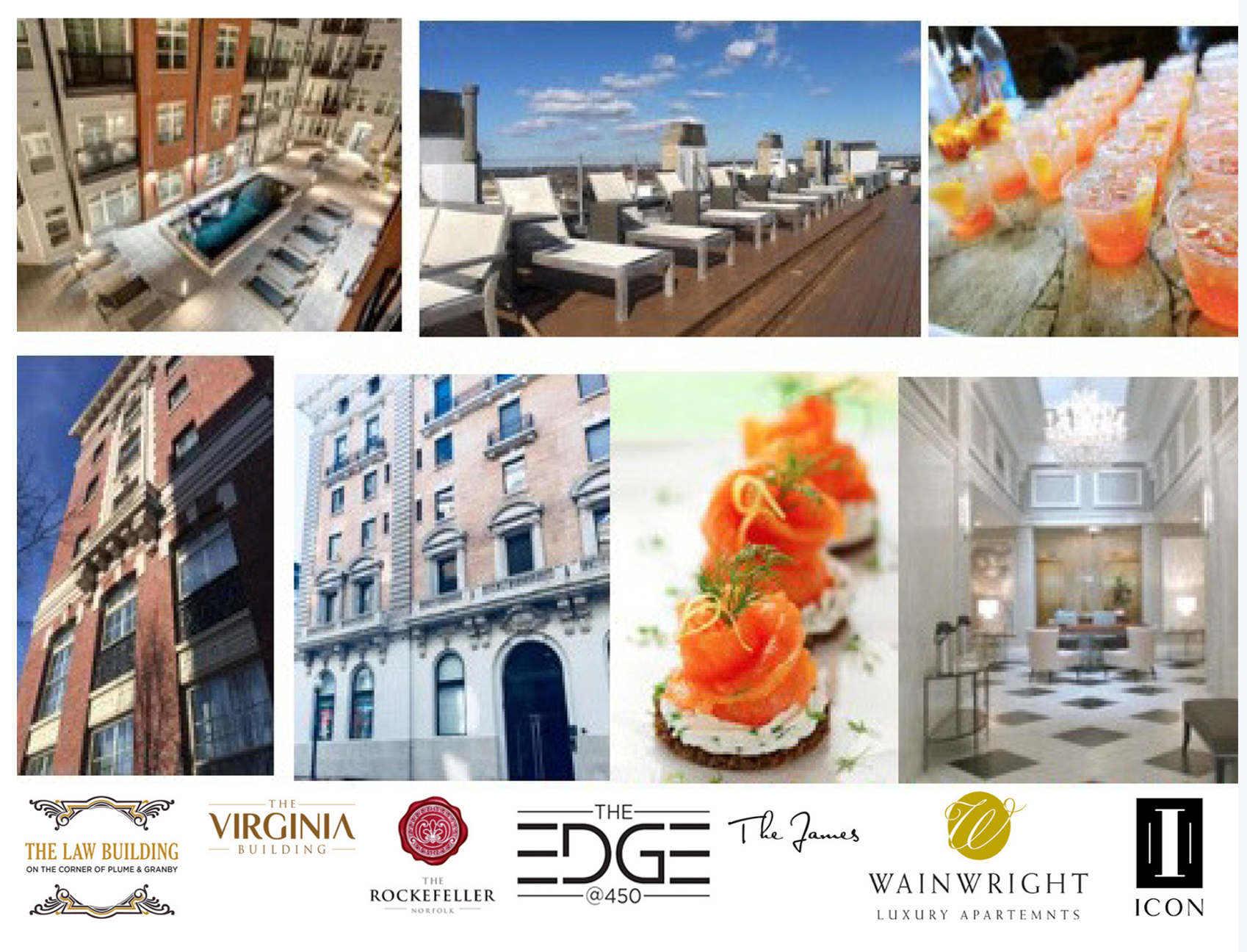 LIVING IT UP
HISTORIC DOWNTOWN LIVING
A Tour de Cuisine Event
12-5 PM
JOIN US FOR A UNIQUE TOUR AND TASTING EXPERIENCE
An exclusive look into 6 of Marathon Development's premier apartment buildings, including luxurious new living spaces and state-of-the-art appliances. Explore the model apartments, the poolside and clubhouse settings, all newly renovated with a nod to each building's history.
Hors d'oeuvres & drinks provided by local restaurants. 
TOUR + TASTING
$60/PERSON 
---
DOWNTOWN LIVING
TOUR OF 6
LUXURY APARTMENTS 
+
VIP PARTY AT ICON
5:30 PM-7:30 PM
BE THE FIRST TO EXPLORE THE ICON
Following the apartment tour continue the celebration of downtown Norfolk's landmark building the ICON, formerly the Bank of America Building. Icon's rooftop stands 24 floors above Norfolk's bustling city streets. Enjoy the breathtaking, 360 degree views of the Elizabeth River waterfront, Norfolk city skyline and beyond. Unwind with hors d'oeuvres, drinks, a raffle drawing, live music & more.
TOUR OF 6 
LUXURY APARTMENTS
& VIP PARTY AT ICON:
$90/PERSON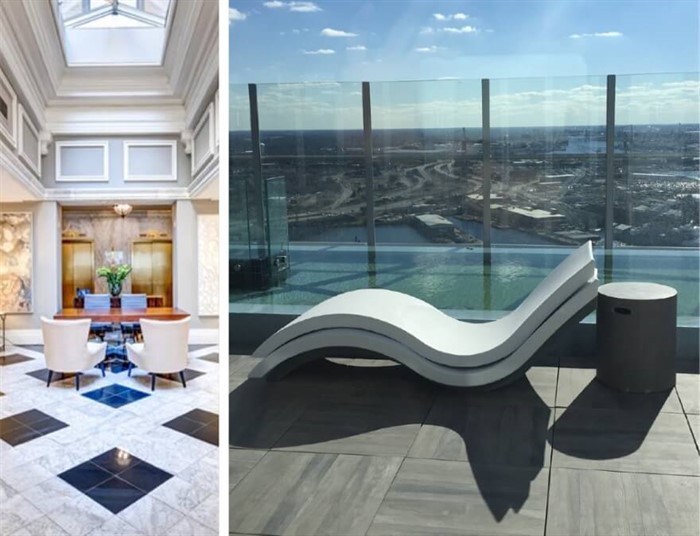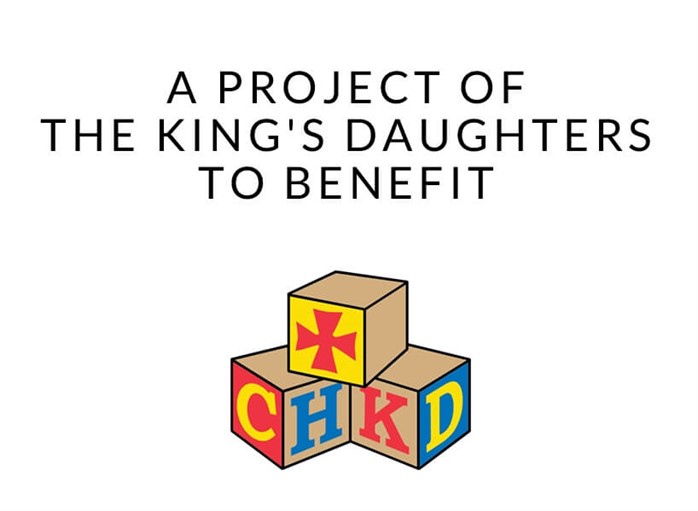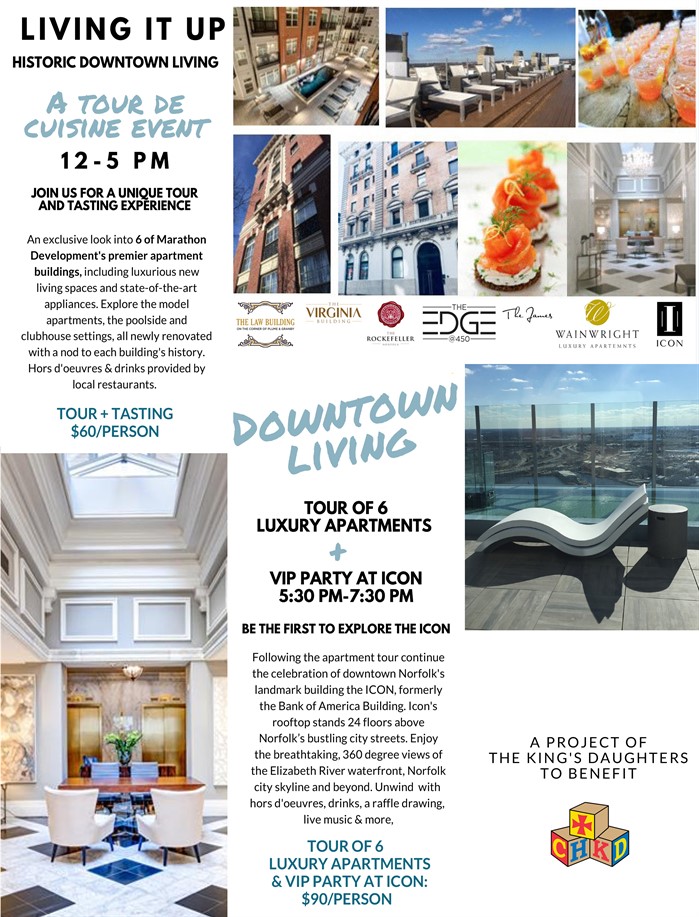 Upload the flyer as a reminder and help us promote.