7th Annual Cornhole Tournament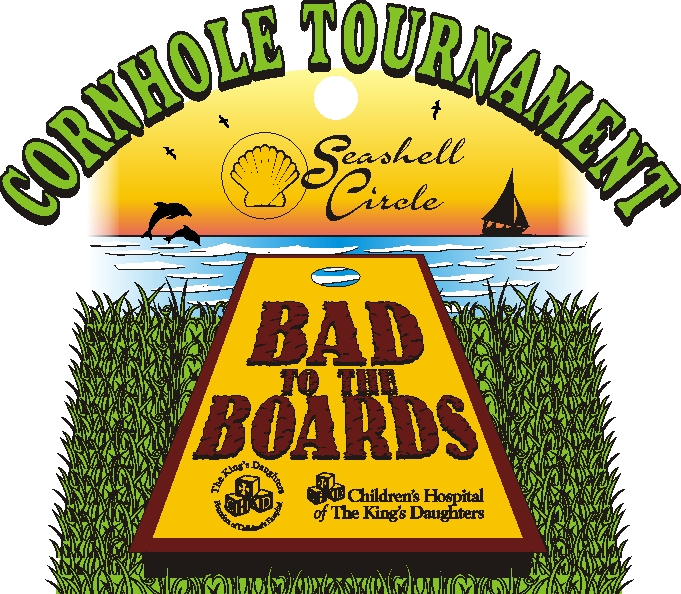 DATE: Sunday May 20, 2018
CHECK IN: 1:00pm
TIME: 2:00pm
LOCATION: Baja Restaurant, 3701 Sandpiper Rd,
Virginia Beach, VA 23456 
FORMAT: 40 Teams/Double Elimination
Each Team gets Taco Bar and drink tickets.
FEE: $60/team
(Each team should have 2 players and must
include team name)
Spectator tickets available for $25 includes Taco
Bar and drink ticket.
Corporate Sponsorships Available!!
  (TEAM REGISTRATION HAS NOW CLOSED)
If you have questions email Katie Kurpiel – katiekurpiel@gmail.com  or Missy Houck-4houcks@gmail.com Make checks payable to Seashell Circle and mail to 913 Corrente Lane, Virginia Beach, VA 23456. Find us on Facebook, CHKD Seashell Circle.