2018-2019 Check Presentation to CHKD
Friday, June 28, 2019
|
CHKD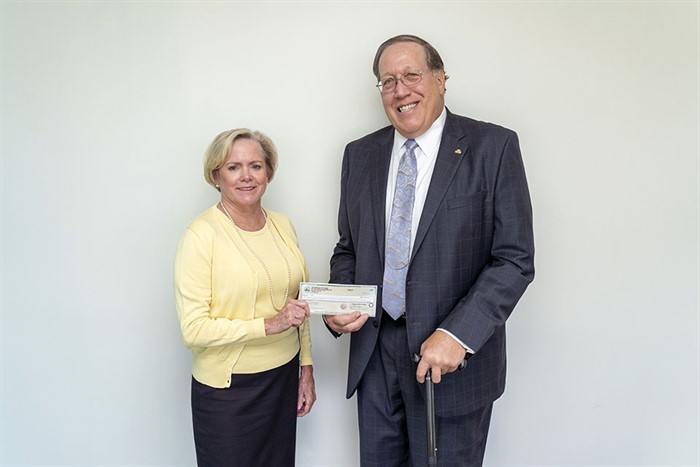 We are very excited to share that through the tireless work of The King's Daughters' Circle projects, major projects, donations, canisters, and your generosity and hard work in and around the our community; The King's Daughters were able to donate $600,000 to CHKD of which $500,000 went to and fulfilled the $1,000,000 pledge for CHKD's Mental Health!!!
Pictured is Julie Beck, President, The King's Daughters presenting the check to Jim Dahling, CHKD's President & CEO.
Thank you to all of our members, supporters, friends and you, for joining us in this crucial investment in our children, their future, and the future of our community.