Kickin' for the Kids Kickball Tournament
Saturday, March 5, 2016
|
Ghent Elementary Field, Norfolk, VA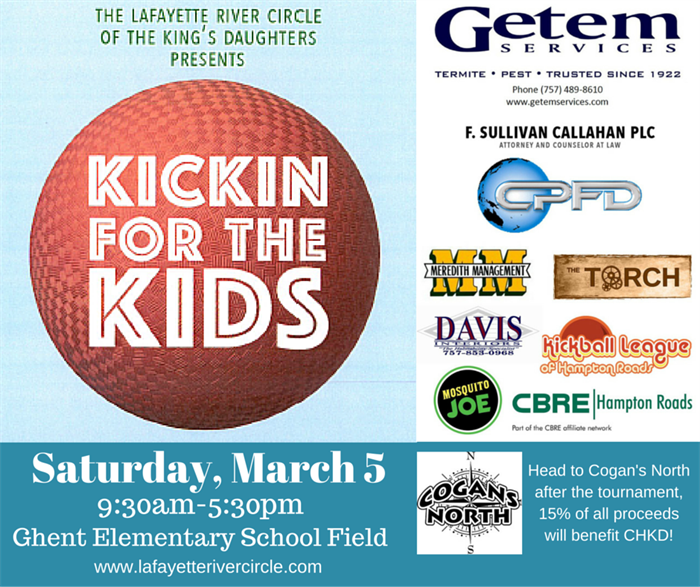 Lafayette River Circle's Kickin' for the Kids Kickball Tournament was a huge success! Over 9 participated in the tournament all to benefit the kids of CHKD! 
Congratulations to the winning team "I Already Kicked that"! A big THANK YOU to all event sponors.
Check out Facebook for more event photos!