Our Newsletter
Read about our recent activities, upcoming events and special projects in the Circular, the official newsletter for the Circle members of The King's Daughters.  Circulation approximately 1,000.
For article ideas and submissions, email info@kingsdaughters.org or call 757-668-7098.
Click here to read the January/ February 2020 issue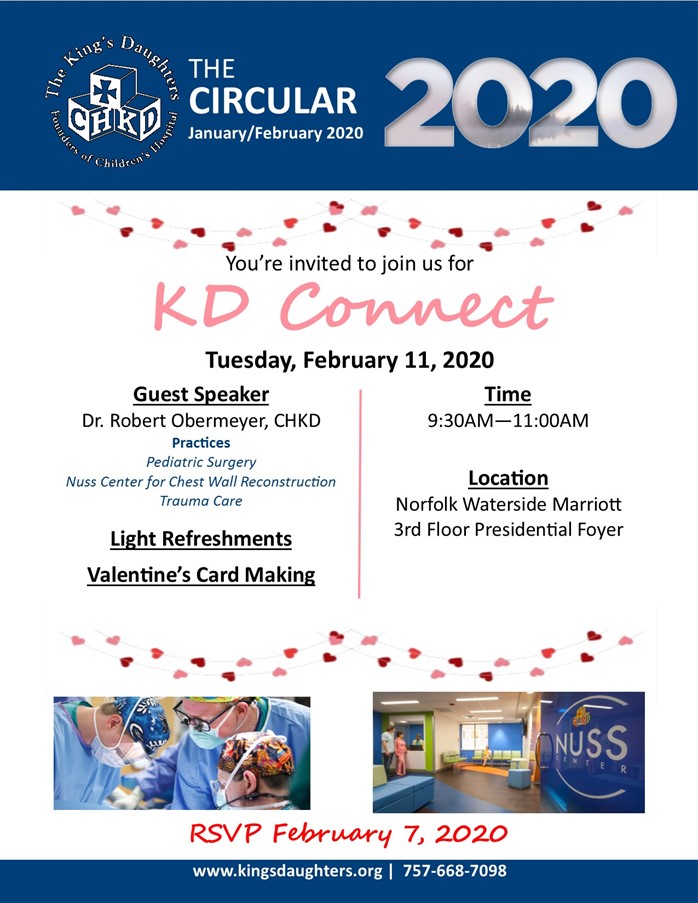 Archives: 
2019
2018
2017
2016
October/November/December 2016
2015
2014
Adobe Acrobat Reader viewer is required to view these files. To download the latest version click on the icon below.