>
>
The King's Daughters to raise funds for CHKD Sports Medicine Program
The King's Daughters to raise funds for CHKD Sports Medicine Program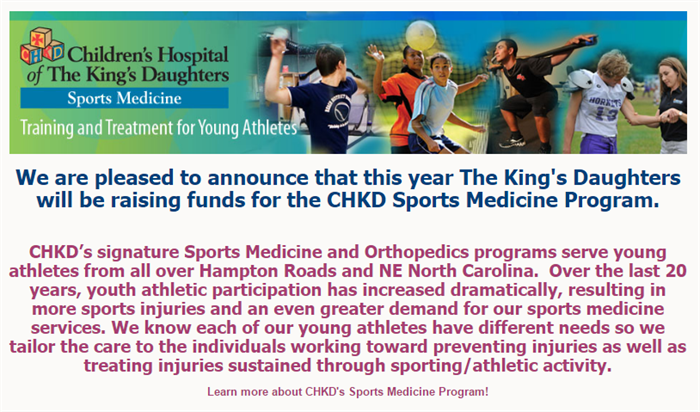 Visit CHKD Sport's Medicine for more info.
Driver Days Food Booth
October 21, 2017
On Saturday, October 21 from 10am - 6pm and on Sunday, October 22 from 11am - 5pm, be sure to stop by and see North Suffolk Circle members during Driver Days in front of Knot Hole Station (King's Hwy) for some delicious eats and treats all to benefit CHKD!
Read More...
Trucks, Tractors & Treats
October 28, 2017
Trucks and heavy equipment, such as, buses, ambulances and more are on display for children to touch and board. This is a great family event and is sure to be a fun time! Tickets: $5 per person or $15 per family of 4.
Read More...
View All Events

Join us for the 13th Annual RunWalk for the Kids to be held at Town Point Park in Downtown Norfolk, which will include an 8K Run, a 2-Mile Walk, and a 1-Mile Fun Run! Bring the whole family to run or walk, and enjoy family friendly activities, where "Everyone is a Hero at CHKD".
View Event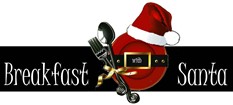 Experience the Christmas magic for children of all ages. Enjoy live holiday entertainment from local schools/groups, crafts and hands-on activities, a buffet breakfast, a silent auction with trees gingerbread creations, and gift packages, interactive train display, a photo with Santa for each child.
View Event

Moonlight & Mistletoe has replaced two long-standing holiday events: the Holly Ball and the Holly Festival of Trees Gala with Live & Silent Auctions, which are officially 'retired' after 50 and 30 years of success, respectively.
View Event

Get Involved
Come join us! Start a new Circle, Join a Circle, or simply Volunteer!
Learn More

Ways To Give
We invite you to help us give back by joining us in our efforts to support Children's Hospital of The King's Daughters.
Learn More