Moonlight & Mistletoe


Bidding Starts November 24, 2020
Bidding Ends 9pm December 5, 2020

This year's event will not take place on December 5, 2020.  One thing is for sure - we appreciate you!  We're excited to plan for and get started on our community's new normal.  Despite The King's Daughters having to postpone, reschedule and cancel more than 26 events this year, we are STILL determined not to let our goal be affected.  Thousands of local children are going without mental health care at a time when they need it most.  We can't slow down, but we can adapt, and we need your help.
With this in mind, this event will not take place.  Instead, we would like you to skip the heels, skip the tux, and be a part of our "non-event".  That's right, you get to safely stay home and make a greater impact than ever before through your 100% tax deductible donation.
We do not take your generosity for granted, and we would be honored for you to help CHKD - this year by sponsoring or donating from the comfort of your couch.  Your commitment to CHKD is critically important to thousands of children and their families.  Your are giving kids hope, and we are truly grateful.
All funds raised will go to CHKD's Mental Health Program. Never in our history has the need for childhood mental health services been greater. CHKD is building and staffing a 60-bed Pediatric Mental Health Hospital and Treatment Center.  This is an ambitious undertaking that depends on your support and that of our entire community.  We need your help in turningthis into a reality!



SYR Inc. Management Services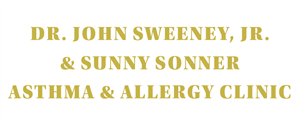 Children's Specialty Group, PLLC
Children's Specialty Group, PLLC - Division of Neonatology
Virginia Pilot Association
Wilbanks Smith & Thomas Asset Management

Mr. & Mrs. James Dahling
E & P Electrical Contracting Company, Inc. / Knight-Nekoumand Family
Pattie & Barry Frankenfield
Dr. Doug & Mrs. Karen Mitchell
Pete Decker Children's Charity
Steve & Anne Cabell Pearce
Dr. & Mrs. Leonard J. Weireter, Jr.

George & Jennifer Brooks
The Dell Family
Mr. & Mrs. John Harding
Dr. & Mrs. Donald Lipskis
Thomas & Diana Smith
Dr. & Mrs. Michael Vance

Rachel Armentrout
Kerry Bradford
Barefoot Kids
George & Jennifer Brooks
Elizabeth D. Cark-Glynn
Carolyn Day
Barry & Patti Frankenfield
Matt & Tracy Jackson
Karen Gershman
Kellam Mechanical
Krishna Family
Louise Mccarthy
Steve & Anne Cabell Pearce
Lyn Reid
VB Homes Design Build
Stacey & John Vellines
Mark Zaccagnini