Moonlight & Mistletoe

This year's Moonlight Dinner Gala, hosted by The King's Daughters
to benefit CHKD's Mental Health Hospital, will be held at the Hilton Norfolk The Main,
on Saturday, December 4, 2021. This elegant, high energy event begins with cocktails
and networking, followed by dinner and dancing, with a unique silent and live auction.
Sponsor opportunities available online now!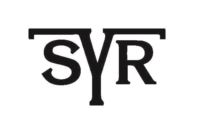 SYR Inc. Management Services



Children's Specialty Group, PLLC
Dr. Donald & Mrs. Barbara Lipskis

Mr. & Mrs. James Dahling
Dr. Doug & Mrs. Karen Mitchell
Don Middlebrooks, Tidewater Landworks

Joseph & Laura Biava
Eric & Jamie Carter
Scott & Aimee Feldman
First Team Automotive Group
Mr. & Mrs. John Harding
Image Business Interiors
Jaffe & Seaton Families
Edward & Jessica Jones